Web Content Viewer
Our response to Hurricane Michael
October 11, 2018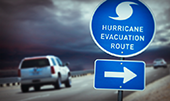 In response to Hurricane Michael, we are expediting access to care for members who live in affected areas of Florida.
Through our national BlueCard® program, we provide health care coverage for Massachusetts-based companies whose employees live in other states. We have approximately 11,300 Blue Cross Blue Shield of Massachusetts members in affected Florida counties. We are working to ensure that members can access health services and medications quickly and in locations convenient to them.
Policy modifications for members
For our members living in affected areas, effective immediately, we are allowing early refills of prescription medications and waiving formulary and step therapy requirements. In addition, we will approve all referral, authorization and pre-certification requests for medical and pharmacy services in areas that have been declared federal disaster zones.
Resources
We're here to answer your questions
If you have questions, please call Network Management and Credentialing Services at 1-800-316-BLUE (2583).
MPC_091318-1K-2-ART