Web Content Viewer
Bill primary insurer first for tribal health program enrollees
March 24, 2023

This article is for medical and dental providers caring for members enrolled in a Blue Cross plan and Indian Health Service program
Please share with your billing department or billing agency
We're reminding providers about coordinating benefits and billing practices for your patients identifying as American Indian or Alaska Native (American Indians) who are enrolled in: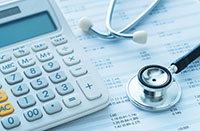 A Blue Cross health plan; and
An Indian Health Service (IHS) and tribal health Purchased/Referred Care (PRC) Program
Some providers are incorrectly billing a tribal health Purchased/Referred Care Program before billing the primary insurance for the member. This causes delays in payments to you and stress for the member.
Bill the primary insurer first
If a member is receiving medical or dental services from you and mention that they have "tribal insurance" please:
Ask if they have other insurance

If they do, make sure that your systems list their health insurance as primary.

Bill their health insurance first
Indian Health Service and tribal health programs, including Wampanoag Health Service, help tribal members with their health needs, but are not health insurance plans. Federal rules require the Indian Health Service to be the payer of last resort for services provided to eligible persons.
Thank you for your help.
MPC_031023-2P-1