Web Content Viewer
Interceptive orthodontic treatment codes eliminated
December 8, 2021

This article is for orthodontists and general dentists caring for our members
As we communicated to you in a November 5, 2021 News Alert, the CDT codes listed below for interceptive orthodontic treatment will be deleted from your fee schedule beginning January 1, 2022. This change was based on updates to the CDT 2022 code set from the American Dental Association (ADA). We'd like to remind you that we will deny any claims submitted with the following codes for dates of service on and after January 1, 2022:
Deleted CDT codes effective January 1, 2022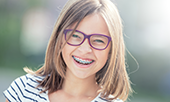 | CDT Code | Narrative |
| --- | --- |
| D8050 | Interceptive orthodontic treatment of the primary dentition |
| D8060 | Interceptive orthodontic treatment of the transitional dentition |
| D8690 | Orthodontic treatment (alternative billing to a contract fee) |
We are in the process of updating our CDT Procedure Guidelines and Submission Requirements for 2022 and will post it online before January 1. Please be sure to consult the orthodontic section of this manual for codes that may be billed for orthodontic care.
Resources
To read the November 5 News Alert, log in, go to News, and click the headline, "2022 Maximum Allowable Charge and Medicare Advantage enhancement."
Questions?
If you have any questions, please call Dental Network Management at 1-800-882-1178. As always, thank you for the care you provide to our members.
MPC_010821-1K-7