Web Content Viewer
Flu shots for 2021-2022: Why it's so important
October 15, 2021

This article is for health care providers who bill for flu vaccinations.
Last year saw a decline in flu-related hospitalizations and deaths, most likely attributed to the COVID-19 vaccine and related measures, such as face masks and social distancing. As restrictions ease across the country, it becomes increasingly critical to get an annual flu shot now more than ever before. Please encourage your patients to get the vaccine. Most Blue Cross members will pay nothing when getting vaccinated.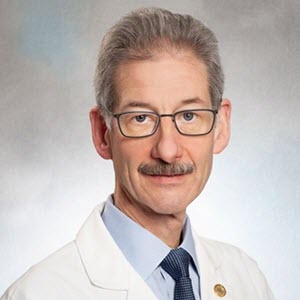 "It's easy to lose track in the current COVID pandemic, but there are tens of thousands of seasonal flu deaths each season," says Dr. Daniel Kuritzkes, chief of infectious disease at Brigham and Women's hospital. "A lot of that is preventable with the vaccine."
Read more of his thoughts in our Coverage story, here.


What Blue Cross covers

Blue Cross follows the Centers for Disease Control and Prevention (CDC) and Advisory Committee on Immunization Practices recommendations for the 2021-2022 season.
In-network. We cover the cost of all CDC-approved vaccines, based on availability, when administered by an in-network provider.
Out-of-network. Only Medicare Advantage members will be reimbursed for flu vaccines performed by non-participating providers.
Billing information
Bill only the applicable CPT or HCPCS codes listed on your fee schedule.
We provide separate reimbursement for both the COVID-19 vaccine and flu vaccine (see below for the administration), even if a member receives both during the same office visit.
We provide separate reimbursement for the administration (injection) of routine pediatric immunizations (0-19 years) even if it is part of an office visit.
For members ages 20 and older, we do not separately reimburse for the administration (injection) of immunizations when billed with an office visit.
We do not reimburse for vaccines that are available for free from the state.
See our Flu Season fact sheet for more information.
Avoiding a "Twindemic"
The extended length of the COVID-19 pandemic has resulted in more public interaction as states and venues open up. As more individuals deal with precaution fatigue, the greater the likelihood of an increased number of flu illnesses.
As hospitals nationwide continue to be at or over capacity, a surge of flu patients on top of an ongoing pandemic would be severely overwhelming. Widespread flu vaccination will help lessen the strain on our health care system.
Protecting each other
You can promote the vaccine to your patients with a reminder that it helps to reduce the spread of the virus to their loved ones. This is especially true with high-risk populations, such as those who are pregnant or have certain chronic conditions, adults over 65, and kids under 12 who aren't currently eligible to receive their COVID-19 vaccine.
If we each do our part and get vaccinated, we can lessen the effects of this year's flu season just like we did last year.
Resources
MPC_083021-1T-1