Web Content Viewer
Getting back pain to back off
October 22, 2021

This article is for all providers caring for our members, except dentists
A combination of sedentary lifestyles, high rates of obesity, and makeshift home workspaces greatly contribute to the second most common reason for sick visits in U.S. adults – low back pain. There are more than 13 million office visits per year for this condition.
Patients often request imaging or surgery because we live in an "on-demand" society, wanting answers and solutions quickly. Imaging can lead to unnecessary exposure to radiation, is not associated with improved outcomes, and burdens patients with significant yet avoidable costs. The NCQA low back pain HEDIS measure recommends that clinicians should avoid ordering imaging within the first 28 days of the onset of their patient's diagnosis.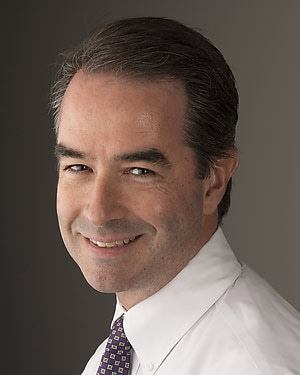 Dr. Jayson Carr, a primary care provider with Beth Israel Deaconess HealthCare says: "I tell folks to try to get some exercise more days than not. Finding something that fits into your lifestyle is important so it will be sustainable."
Read more of Dr. Carr's thoughts, and a patient's inspirational story, here.
Tips for talking to patients about low back pain
When speaking with patients who want imaging, you may want to remind them that low back pain can resolve in a few weeks or less with self-care, such as exercise and stretching. Regular and moderate physical activity can prove to be the best medicine, in addition to:
Ice and heat
Maintaining a healthy weight
Over-the-counter pain relievers (ibuprofen, acetaminophen, medicated back patches)
Physical therapy or chiropractic care
Proper posture for sitting, standing, and sleeping
Yoga or Pilates
Linking back to mental health
As you know, chronic pain can often result in depression and insomnia among patients, which can become consuming and amplify and prolong a painful condition. As a senior medical director at Blue Cross, Greg Harris, MD, MPH, recommends screening for depressive symptoms in patients with chronic pain. From there, you'll be able to discuss and destigmatize the mental health comorbidities of chronic pain, identify stress triggers, and consider multi-disciplinary treatment.
We understand that some patients may not have the ability to schedule an in-person appointment. For these members, we encourage you to promote telehealth visits to get them started on the road to recovery sooner.
Reference our COVID-19 Public Health Emergency temporary payment policy for details on how to bill for telehealth services.
Reference our COVID-19 Public Health Emergency temporary payment policy for details on how to bill for telehealth services. Log in and click Find a Payment Policy on the right side of your home page. Or, go to Office Resources>Policies & Guidelines>Payment Policies.
Additional options
We also cover several alternative treatments for our members, including acupuncture, fitness and weight loss reimbursements, and discounts for other holistic programs. As always, members can verify their benefits by visiting MyBlue at bluecrossma.org, or by calling Member Service at the number on the back of their ID card.
MPC_082521-1P-1-ART