Web Content Viewer
Include cancer diagnosis on oncology claims
February 25, 2022

This article is for billing agencies and office staff who bill outpatient cancer treatments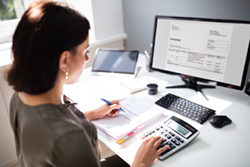 To help your outpatient oncology claims process seamlessly, we'd like to remind you to bill the appropriate cancer diagnosis (not medical diagnosis) in the primary position on your claims. This will help you avoid submitting a replacement claim or sending in an appeal.
Billing in this way helps us process the claim against the member's benefits so we can apply the member's appropriate liability based on their plan.
As always, thank you for the cancer care you provide to our members.
MPC_011819-1U-24