Web Content Viewer
Partner with your patients to manage high blood pressure
February 26, 2021

This article is for primary care providers caring for our members
Controlling blood pressure is an important step in reducing the risk of serious health conditions like heart disease and stroke. Almost half of the adults in the U.S. have high blood pressure and aren't aware or being treated. Strong doctor-patient partnership is valuable in controlling blood pressure. Encourage your patients to be aware of their blood pressure and make healthy lifestyle choices.
Help your patients know their numbers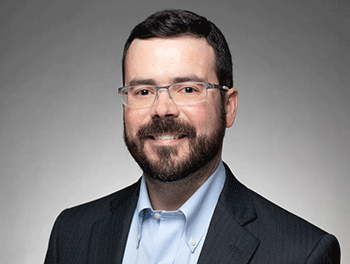 "We have known about hypertension for decades and there are many fantastic blood pressure medications with minimal side effects that are very effective and inexpensive," says Dr. Mark Friedberg, Senior Vice President of Performance Measurement and Improvement at Blue Cross Blue Shield of Massachusetts. "I advise patients with hypertension to work with their doctor to choose a medication that's right for them."
Read our Coverage story here, High blood pressure basics: Check it and treat it
Since in-person visits have been limited due to the COVID-19 pandemic, we'd like to remind you that blood pressure readings can be taken during telehealth or phone visits if the member—or their caregiver—uses a digital reading device and you document the reading in the patient's chart. Many of our members can get digital reading devices at no cost using their health savings accounts or other Blue Cross reimbursements.
Be sure to educate your patient on how to properly measure blood pressure at home.
Controlling high blood pressure (CBP), the HEDIS®' measure
The CBP measure assesses adults, ages 18–85, who had a diagnosis of hypertension and whose documented blood pressure was adequately controlled (<140/90 mm Hg).
Tips for success
Here are more steps you can take for patients with high blood pressure:
Encourage blood pressure monitoring at home and ask patients to bring a log of their readings to their visits with you. Be sure to document readings in the patient's chart.
Educate patients on the complications that could arise when blood pressure is uncontrolled.
Reinforce the importance of healthy lifestyle choices, such as low-sodium diets, increased physical activity, and smoking cessation.
Review and discuss hypertension medication history to ensure patients are taking medicine as directed.
Prescribe single-pill medications whenever possible to assist with medication compliance.
Change treatment plans for uncontrolled blood pressure as needed.
Schedule follow-up visits for elevated blood pressure readings.
As always, thank you for the care you give to your patients—our members.
HEDIS®' is a registered trademark of the National Committee for Quality Assurance (NCQA).
MPC_121120-1R-1