Web Content Viewer
Authorization Manager: tips and benefits
April 13, 2021

This article is for all providers (except dentists) caring for our members
Authorization Manager, launched on February 15, 2021, has been up and running for eight weeks. We strongly urge you to use this tool. It will help streamline your authorization requests.
Making sure your Blue Cross provider numbers show in Authorization Manager
To access all authorizations for your organization, be sure all of your Blue Cross Blue Shield of Massachusetts provider numbers are registered in Provider Central.
To see which of your Blue Cross provider numbers are currently associated with your Provider Central username, log in and click My Organizations at the top right of homepage.
To add a Blue Cross provider number to your Provider Central account, click Add an Organization on the My Organizations page and follow the prompts. You will need your organization's Blue Cross provider number or NPI, and your tax identification number.
When searching for an authorization in Authorization Manager, remember to select the appropriate provider number from the Requesting Provider dropdown or, if your organization has multiple providers, by searching.
Tips for using Authorization Manager more efficiently
Don't enter the alpha prefix from the member ID number.

Exception: for Federal Employee Program members, the "R" is required.

Check the tool for the status of your request, even if you faxed it.
Use the tool to view your determination letter. To do this:

Go to the Correspondence section of the system
Find your patient
Click View to open the determination letter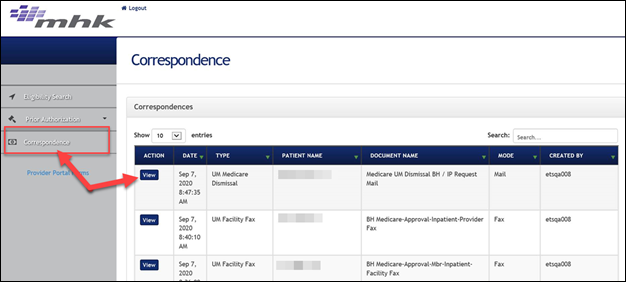 Benefits of Authorization Manager
Access the tool 24 hours a day, 7 days a week, both from the office and when working remotely.
Search for member-specific authorization requirements by code. If a service requires prior authorization, submit using the tool.
Upload documentation to support your requests.
View the status of your requests, even when submitted by telephone, fax, Online Services, and vendors such as AIM Specialty Health.
Do you need additional support?
We have many tools available for you, including:
We also can offer a one-on-one phone conversation with one of our experts. To schedule one, send an email to ClinicalIntakeSupervisorMailbox@BCBSMA.com.
As always, thank you for the care you provide to your patients—our members.
MPC_012618-1L-59-ART