Web Content Viewer
Learn about our eTools without logging on
June 23, 2021

This article is for all providers caring for our members
To help you get quick and convenient access to information about your patient's eligibility, benefits, and claims, we offer a number of technology tools through our website. To see what we offer and how to use those tools, you can now access information about the tools without logging in on our eTools page.
You'll find descriptions of our web-based technologies for:
checking authorization requirements or submitting them for certain services (AIM Specialty Health, Authorization Manager, Chiro Authorizations)
checking benefits and eligibility (Dental Connect and Online Services)
getting electronic payments for your claims (Payspan)
understanding how a claim will process (Clear Claim Connection)
setting up a direct connection with us.
We offer quick tips, tutorials, and other resources to help support you with these tools.
Then, when you're ready to start using our eTools, you'll still need to log in for full access.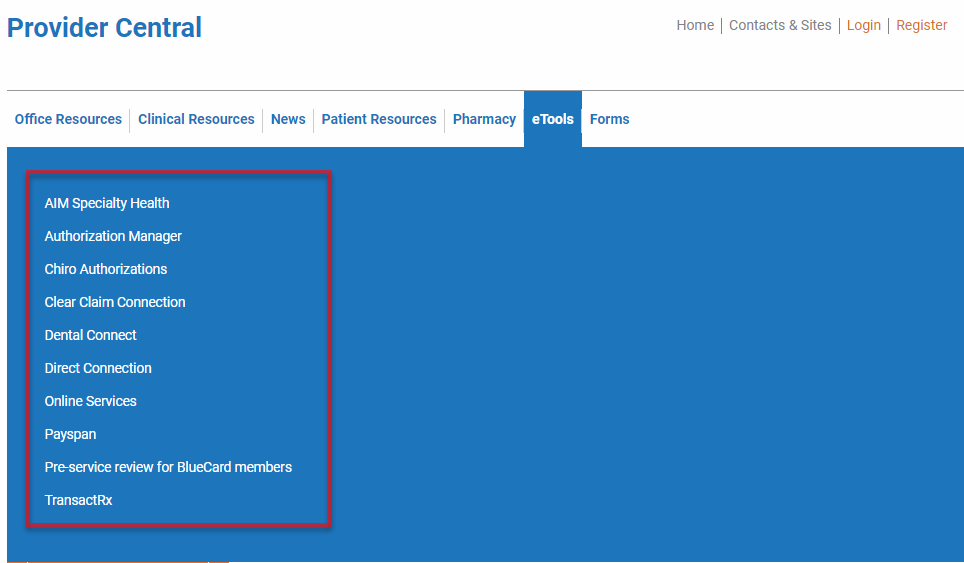 Dentists:
All dental providers caring for Blue Cross of Massachusetts members – including those who participate in our National Dental Network – are eligible to use Dental Connect for Providers. Go to the Dental Connect page to find out how to register for Dental Connect. Dental Connect lets you check eligibility and benefits for all Dental Blue members 24/7 and provides details that previously were only available by calling our Dental Provider Service team.
MPC_061820-1U-13-ART