Web Content Viewer
More opportunities to learn about ConnectCenter
May 24, 2022

This article is for all medical providers, office staff, and billing services that use Online Services
We're adding new opportunities for you to learn about ConnectCenter, our new online portal for real-time transactions and claim submission. These sessions have targeted content so that you can learn about the functions of ConnectCenter that are most relevant to your work. Pick a webinar focused on:
Referrals
Claims and claim status
Real-time transactions, including eligibility and claim status
Newly added webinars will be held on May 31, June 1, June 7, June 14, June 15, July 6, July 7, August 3, and August 17, in addition to webinars already scheduled for May-August. To help you get the most out of the Webex, please review our tips before you connect to the meeting.
In addition, our ConnectCenter page now features brief (under 15 minute) videos highlighting many different functions of ConnectCenter.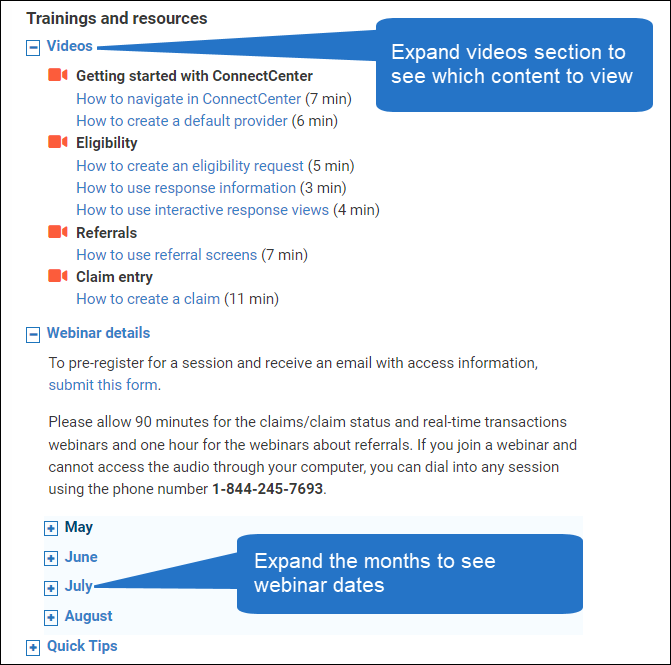 If you've already attended a webinar, you may find the focused sessions with a new trainer helpful, or you can brush up your knowledge with one of the videos on our eTools page.
MPC_062321-2L-49