Web Content Viewer
OT and PT practices: Short video shows how to check benefits
December 17, 2020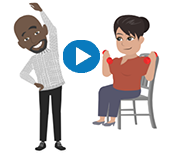 Check out our new video showing you how to find occupational and physical therapy benefit information for our members. Online Services is the easy-to-use tool we offer to perform this search.
The four-minute video explains how to:
Access Online Services through Provider Central
Verify a member's coverage for rehabilitation and habilitation outpatient care
Understand the benefit information that you'll see
View other resources on our site about physical and occupational therapy coverage
Thanks for watching!