Web Content Viewer
New enhanced benefits for our Medicare Advantage plans
October 29, 2021

This article is for all providers, excluding dentists
Do your patients have questions about Medicare? As they turn 65, they may ask your advice on which plan to pick. It's Medicare shopping season and this year we're adding more enhanced benefits to our Medicare Advantage plans for 2022.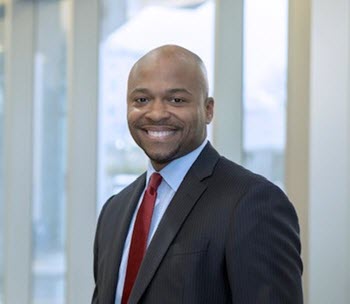 "As the health plan with the most Medicare beneficiaries across Massachusetts1, we continue to offer current and prospective members more benefits for their dollar while providing them with an unparalleled local service experience," said Eddie Walker, Blue Cross Vice President of Medicare Product.
Medicare features to help you care for your patients
Our Medicare plans make it easier than ever for your patients to see you for regular care and help your patients stay healthy. New features our plans may include are:
$0 copays for primary care visits
$0 copay for hundreds of prescription drugs
$0 copay for routine dental visits, vision, and hearing exams
$150 toward over-the-counter health care purchases
Telehealth visits
Allowance for eyewear and hearing aid benefit
Meal delivery for up to eight weeks after hospitalization or outpatient surgery
Read more about our enhanced Medicare offerings.
The Blue Cross difference
Our Medicare Advantage plans are rated 4.5 out of 5 stars by the Centers for Medicare and Medicaid Services and start at $0 premium for HMO and PPO.
Our Medicare population is growing—join us
If you're not already participating in our Medicare Advantage networks, consider joining today.
To add Medicare to your existing contract, visit our Maintaining & Changing Status page and choose your provider type.
Share these resources with your patients

Member fact sheet


Medicare ABCDs
---
1Represents Medicare Advantage and Medicare Supplemental Individual and Group plan membership based on data from CMS (www.cms.gov) and Massachusetts DOI (www.mass.gov).
MPC_041621-2E-3