Web Content Viewer
Blue Cross taking bold steps toward health equity
September 28, 2022

This article is for all providers caring for our members
Blue Cross Blue Shield of Massachusetts is actively working to address inequities in health care. We recently announced that the Institute for Healthcare Improvement (IHI) has awarded $16.5 million in Blue Cross Blue Shield of Massachusetts-funded grants to 12 health systems across Massachusetts.
These grants will fund projects to improve equity of care, such as efforts to:
Reduce disparities in hypertension and diabetes care
Accelerate equity in cancer screening, and
Expand implicit bias training for staff.
The funds will also help improve race, ethnicity, and language data collection practices.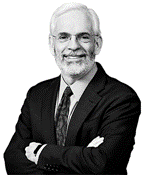 "This is part of a multi-year commitment we've made to address health inequities," said Andrew Dreyfus, President and CEO of Blue Cross Blue Shield of Massachusetts. "We know clinicians can't do this alone. As a health plan, we have a responsibility to address inequities directly with our members and by supporting the clinicians who serve them. We know these collective efforts will ultimately improve health care for all our members, across every racial and ethnic group."
Our Health Equity Report
As part of our commitment to equitable care, we've gathered race and ethnicity data from more than 1.2 million of our commercial Massachusetts members. We're using this data to understand potential inequities in care.
Read more on Equity in Healthcare.
MPC_083122-2V-1