Web Content Viewer
We're committed to reducing health care inequities
April 23, 2021

This article is for all providers caring for our members
The COVID-19 pandemic highlights the stark differences in health care access for Black, Indigenous, Latinx people, and other diverse populations who are at greater risk for infection, hospitalization, and death from coronavirus.
"We believe racism is a public health emergency, and racial inequity in health care is a social justice issue," said Blue Cross President and CEO Andrew Dreyfus. "We have renewed our focus on reducing inequities in health care, and increasing the quality of care for everyone we serve," he said.
Here are some of the efforts we have underway.
Collecting members' race, ethnicity & language
We are asking our members to share information about their race, ethnicity, and language preferences with us when they sign in to our MyBlue member website.
"We need to better understand the racial and ethnic makeup of our membership so we can measure inequities, identify their causes and design effective solutions," said Dr. Mark Friedberg, an internist and Blue Cross' Senior Vice President of performance measurement and improvement.
"This data will help us to evaluate and improve our programs and services, including the quality of care members receive and the experiences they have as patients," he said.
Assembling an Advisory Council
We've also formed a Health Equity Council of external diversity and inclusion experts for insight and feedback on our approach to fighting inequity.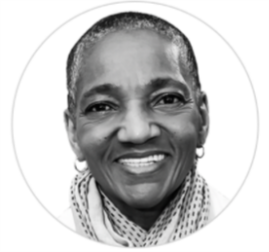 Dr. Thea James


Boston Medical Center
Vice President of Mission and Associate Chief Medical Officer
Dr. Thea James, a member of our Council, says that "untangling and fixing health care inequities is a huge undertaking, but it can—and must—be done."

Read our Coverage story here, How one health plan is working to address inequities in health care, to learn more about how council members are working to make sustainable change. Read leading researchers' reaction to our initiative here.
A national effort

We have also joined with the Blue Cross Blue Shield Association to develop a national health equity strategy aimed at changing the trajectory of health disparities and re-imagining a more equitable health care system. The strategy relies on close collaboration with providers and local community organizations. Read more in our joint press release.
We will continue to update you on our efforts as our work continues.

MPC_020521-2W-1