Web Content Viewer
Entering & Verifying Referrals
Enter referrals electronically
You can enter and check referrals for all members in managed care plans, including those out-of-area, through one of the following eTools:
Online Services()
Emdeon Office
A direct ANSI 278 connection through Change Healthcare
Referrals can be entered for up to 99 visits, and are good for 365 days.
Note: A referral does not guarantee reimbursement. Member benefits and medical and payment policies may affect coverage and reimbursement.
Verify referrals before rendering services
Verifying that a referral is on file and that the number of requested visits matches the services required helps facilitate the claims process and avoids unnecessary appeals or inquiries.
To inquire on a referral using Online Services(), go to Service Review>Check Status: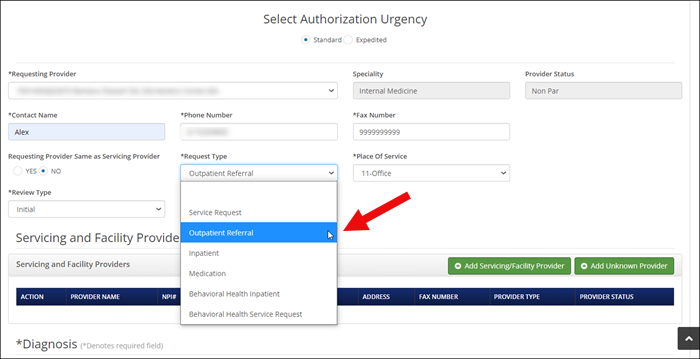 If there is a referral for the member, Online Services will display a confirmation that includes:
The specialist's name
A referral number
The number of visits certified, and
The completion date for those visits
Here is a sample of a referral confirmation from Online Services: