Web Content Viewer
ConnectCenter
Coming soon! ConnectCenter™.
We're excited to offer you a new and improved experience when this tool replaces Online Services.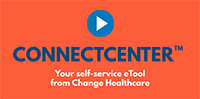 What will you be able to use ConnectCenter for?
Check member benefits and eligibility
Check the status of your claims
Submit and verify referrals
Submit and track professional 1500 claims and replacement claims using Direct Data Entry (DDE)
How can you request and check on authorizations?
To request authorization or check the status of your authorization requests, use Authorization Manager.
Trainings and resources will be available to help you
We'll offer a number of trainings before and after launching the tool, plus additional resources to guide you through the site's key features. Check back on this page for more details.